If you haven't spotted yet mark your calendar for the biggest international downhill race in Asia. This event is back in Bali and will be held from 24th to 26th November 2017 in Besakih Mountain bike Park in Bali, Indonesia. After one year break, the Asia Pacific Downhill Challenge 2017 is stepping up the level of competition. The international mountain bike downhill race is organized by Orange sport management in cooperation with the Indonesian Bicycle Federation (ISSI) to introduce the fast-growing action of mountain bike sport in Indonesia.
Presenting this year, is a brand new track which is seriously built for professional riders and has 200 meters of elevation difference with technical natural obstacles and some cool man made stuff that could make this event count as one of the most difficult and spectacular DH terrains that Indo has to offer.
Matej Charvat
, one of the competitors from last APDHC and a WC racer is in Bali right now. As he is a bit into cinematography, we took the chance and asked him to do a bit of a check of the park. You may check his other videos as well for some more Indonesian riding action.
Downhill racing in Indonesia boomed in 2006 when Indo also held the Asian Downhill Championship which gives the discipline more exposure. The very first APDHC was in 2010, where the three-time world champion, Sam Hill and junior world champion, Troy Brosnan were attending the event in Mount Banyak in East Java. Over 200 riders from all around the world were competing in the most successful event ever held in Asia.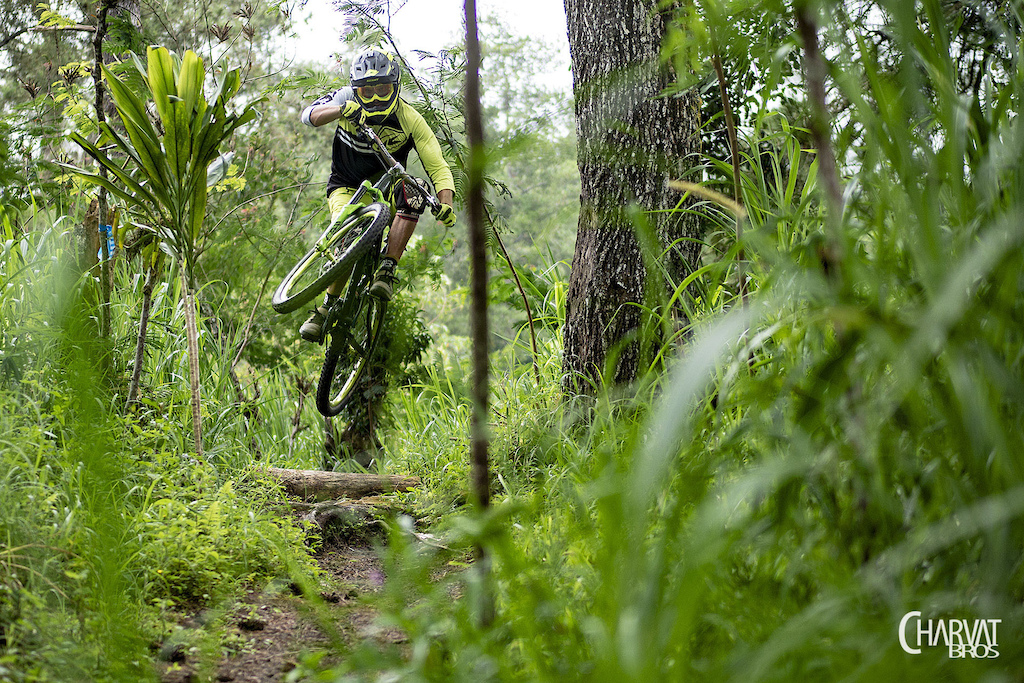 Registration will be online through www.unitedbicycleday.com (you will also find some more info about this race on this web later) starting on August 1st, 2017.