Words:  Claudio Caluori
During the last few months, Velosolutions has been building a couple of asphalt pumptracks all over the world and the crew has been travelling a lot. And even if being away and seeing different countries and cultures is priceless, being home and riding spots in Switzerland remains special to us. So we decided to show some riders a
round Switzerland and to do a small Tour De Pump with them, to get them stoked about the pumptracks Velosolutions built recently.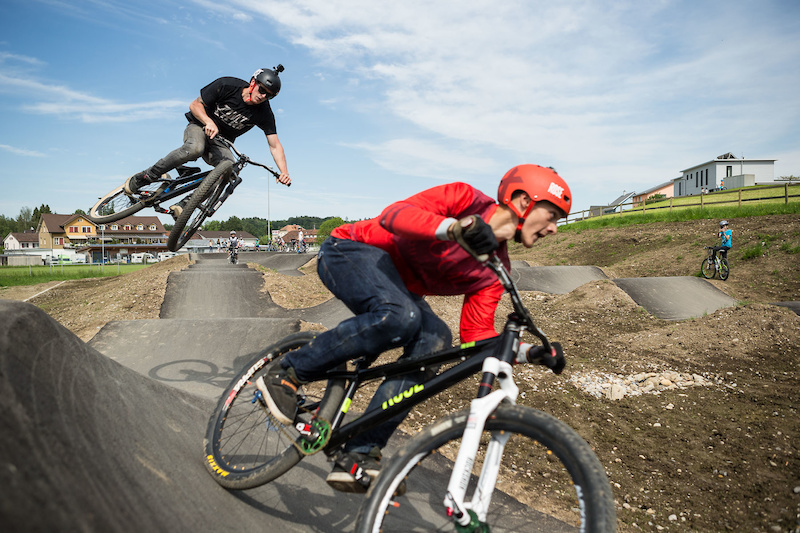 And there we went; Tomas Zejda, Jakub Vencl, Tobi Wrobel, Lukas Knopf and for the temperamental part, the Spanish matador, Bienvenido Aguado and Me, Myself and I representing the country of cows, chocolate, cheese, money, and watches. Talking about watches…time went by quickly with riding four places in only twp days. But as they say – Time flies when you're having fun! Six guys, four pumptracks, two days of riding and fun.